15/07/2022 Update:
We have filled all the spots available and will no longer be accepting applications.
Keep tuned for our other events and news.
—-
Calling all AFL fans!
CHC is inviting you to watch GWS Giants vs Brisbane Lions 
When: Saturday 16 July 2022 at 1:45PM
Where: Manuka Oval, Manuka
Match: GWS Giants vs Brisbane Lions
Apply your expression of interest to get free tickets for the game.
Please note that the application of your expression of interest does not guarantee a spot. The CHC team will contact all approved applicants to arrange the ticket hand-out.
Download the application form here, fill it in and send it to events@chcaustralia.com.au
Applications will close by 5 pm on the 13 of July 2022, or when all spots are filled.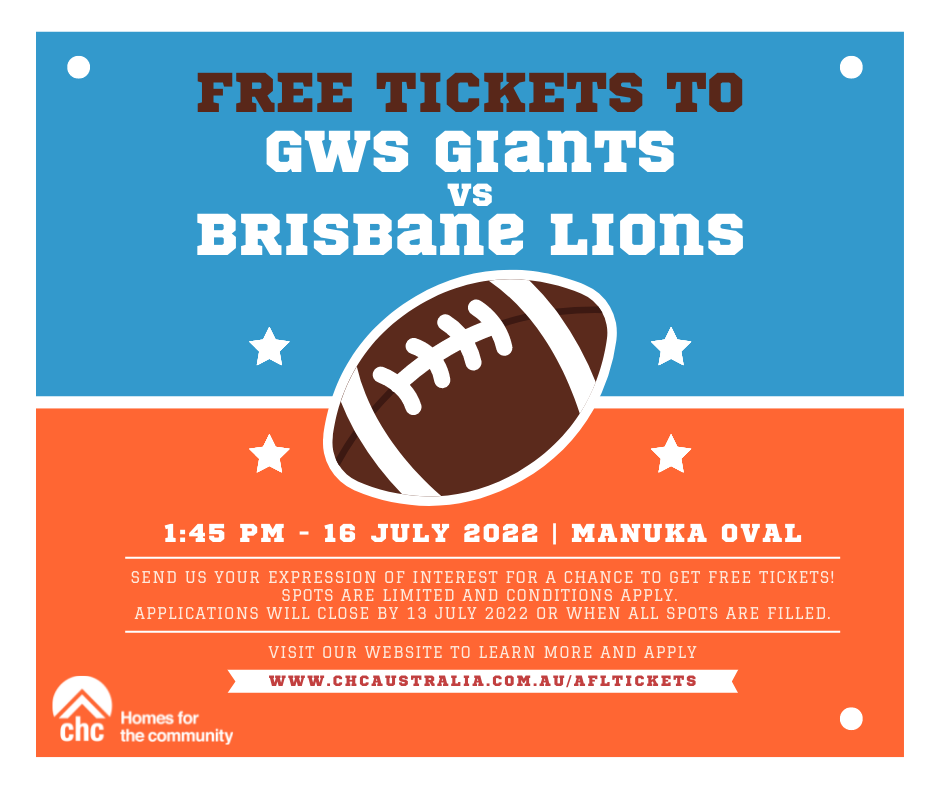 These tickets were provided by the ACT Government – Chief Minister, Treasury and Economic Development office.