23/06/23 Update:
We have filled all spots available and will no longer be accepting applications.
Keep tuned for our other events and news:
—
Your tenancy passport
Rental Readiness was developed to help those who are struggling to enter the competitive rental market in Canberra.
The course was designed to teach all the steps for applicants to succeed and find their perfect home. The course will teach you where to start, how to get ready to apply, what to do when you are moving in, what to expect during your tenancy, how to get support, how to deal with disputes and what to do when it's time to move out.
CHC will be hosting a new class on the 27th of June!
If you would like to join this course, contact Emma at 02 6248 7716, or email events@chcaustralia.com.au
Registrations close on the 20th of June and spots are limited, so register now to secure your spot!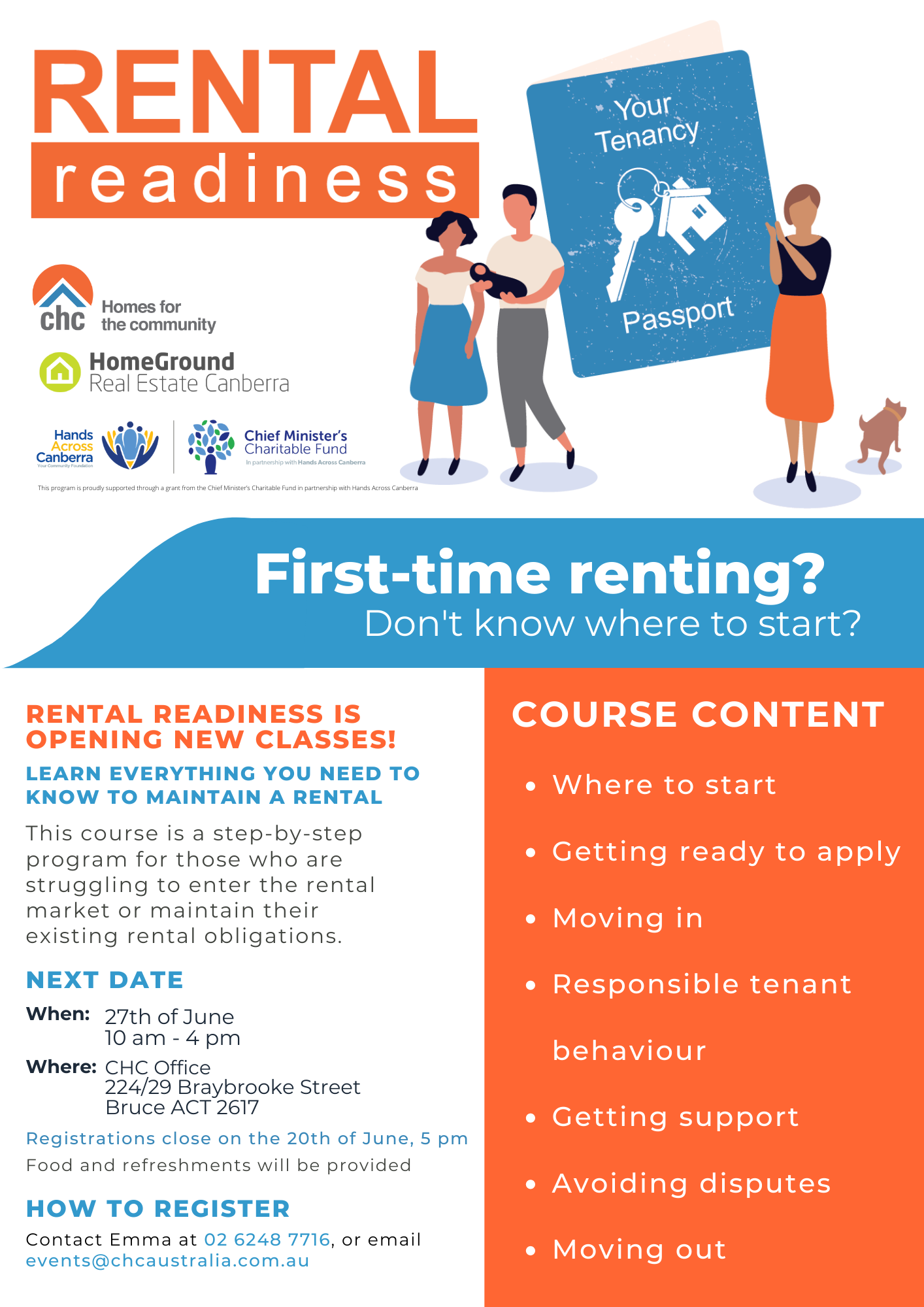 This program is proudly supported through a grant from the Chief Minister's Charitable Fund in partnership with Hands Across Canberra